Below you can find answers to common questions about my business writing services. If you don't find the answer you're looking for, please contact me.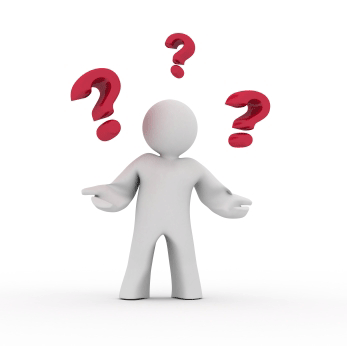 What kind of writing do you offer?
I offer business content writing, copywriting, blogging, press release writing, e-book writing, white paper writing, and other business writing services. I no longer take on most direct response sales copywriting (such as sales letters).
What topics (what niches) will you write Web content for?
I write Web content only for business topics. I specialize in topics such as small business, online business, start-ups, public relations, social media, freelancing, and marketing. I will not write Web content on adult business topics, or subjects related to gambling, hate, or illegal topics, or in any niches that I deem to be morally inappropriate for my business (or with companies otherwise engaged with such subjects – at my own discretion). I also don't write Web content in niches completely unrelated to business. These rules also generally apply to blogging jobs. The only blogging exception is when I write content designed specifically as linkbait or conversation starters (a business purpose as opposed to a business niche) — these types of blogging gigs are taken on at my discretion.
Do you write SEO articles?
I write articles keeping SEO in mind, but all of my Web content writing is designed to be written for the reader first. You may request specific keyword phrases to be integrated into your articles (within reason – for example, I'm not going to be able to effectively work 30 keyword phrases into a 300 word article, and still maintain quality writing). I will not accept keyword phrases that don't make sense within the context of the article. For example "injury lawyer UK" is not an acceptable keyword phrase for professional content, as it would be nearly impossible to work into a well-written article (the phrase itself doesn't make sense). However, "injury lawyers in the UK," or "UK injury lawyer" would be absolutely fine. I also will not use any intentional misspellings in my articles solely for the sake of search engine optimization. If that's the kind of writing you're looking for, I'm sure there are other writers better suited to your project. My articles focus on serious SEO — developing content with true value that leads to long-term, natural, relevant, and high quality backlinks to improve rankings.
Will your articles pass Copyscape?
You're welcome to check. Of course you may find a common or standard phrase in the niche appearing in many articles (such as "the 4 Ps of marketing"), but all of my business Web content is unique. When I say "unique," I mean truly unique — not another article rewritten just to the level of fooling Copyscape and search engines (that level of rewriting can actually be illegal in places like the US if the rewriter doesn't have the copyright holder's permission anyway — it's simply a derivative work). However, please understand that if you approach me about a writing project, and you begin our working relationship with threats of running all of my work through Copyscape, that tells me you're not used to working with a professional writer, and you're essentially accusing me of being a content thief from the get-go. In that case, I'll most likely reject your project up front. If it makes you feel better to run my work through Copyscape when it's completed, feel free to do it after the fact.
What kind of turnaround do you offer?
That depends heavily on my schedule and the size of your order. I am often booked several weeks to several months in advance, where I cannot take on new clients. Please contact me to learn about my current availability for your project.
What are your payment policies?
Payments are due 100% up front for most orders, and for every order from a first-time client. Exceptions will only be made for long-standing or repeat clients that I've worked with for a significant amount of time. Larger orders over $1000 (for a project — not for a total of several smaller projects) may be broken down into a 50% payment up front, and the remaining 50% due upon completion. If you want to order several smaller pieces totaling over $1000 (such as blog posts), you can order in smaller quantities to control how much you're paying at any one time. Before placing any large orders, I recommend hiring me for a single piece to make sure my style fits your needs.
How can payments be made?
Clients may pay via a Paypal account, or by e-check or credit cards via a Paypal invoice. The only other payment form accepted at this time is a check or money order (must be drafted in US funds). Checks or money orders should be made payable to "3 Beat Media" — the name of my company which owns ProBusinessWriter.com. Payments must be received and cleared before work will begin on most orders. The check mailing address is available on my contact page.
How many edits can I request?
All prices advertised on this site include up to two rounds of edits. Any further edit requests will come at an additional charge.. Therefore if you have to get approval on copy or content from a large group of people, your best option is to send it around and compile the edits (not sending me one person's edits, then another's, then another's). Once the scope of a project is approved and work has begun, you cannot make an "edit" request to completely change the direction of the project. Doing so will result in you being billed for any work completed thus far, and being billed separately at my normal rates for the new project.
What rights do I get with my purchase?
The default rights granted with my freelance writing services are first worldwide publication rights. This means your website or publication will be the first to publish anything written on your request. But it does not include the copyright (which cannot be transferred from the author without a written contract to that effect, based on U.S. copyright law).
In the vast majority of cases, first rights are all you need, and that's what my advertised rates cover. As an example, this is generally also the type of publication right purchased by magazine publishers.
Just to be clear, selling first rights does not mean I will turn around and re-sell content or copy as it was delivered to you. In fact, I'll never do this. It wouldn't be good for me professionally to do that to my clients. What it does mean is that my copyright in my work is protected. That's essential in my line of work as a specialized professional writer, as copyright covers derivative works. Within a specialty, work for different clients can be similar in nature, and this protects my ability to cover the same topics without fear of similarity being a copyright infringement. It also protects my ability to work with other clients in my specialty area, which protects my independent contractor status, which in turn protects my clients.
If you need additional rights, you can request them and I'll offer a quote (or you may find full rights rate information on my service pages).
Do you offer ghostwriting services?
My content and blog writing services show advertised rates for bylined work. That means my name should appear with the published content as the stated author. If you wish to hire me as a ghostwriter — therefore taking away my ability to claim authorship in my portfolio and get the associated exposure — you can pay a premium fee for this service. This premium is 20% of the base rate. Please note that ghostwriting does not equal copyright transfer. I do not offer full copyright transfers or work under work for hire agreements. Please see the previous FAQ for rights information.
Other writers will work for $5, $10, or $20 per article for Web content. Why do you charge so much more?
Frankly, I charge more because my writing is worth it. Years of experience have taught me how to write effectively both for search engines as well as readers. As a webmaster and blogger myself, I'm in tune with the needs of my clients and their readers when it comes to business content on the Web.
I've been a freelance writer since 1999, and I have a formal education not simply in English, but rather in my area of specialty (Public Relations and business). Because my business content writing is based on a combination of my education and my practical experience as a business owner and freelancer, I'm able to produce well-written business content and copy quickly, without having to base it entirely on researching the work of others. Where other, generalist, content writers often provide rewritten material (illegal in some areas of the world) or articles simply piecing together information from a few sources on the Web, you never have to worry about that when ordering professionally-written business Web content from me.
Where can I find samples of your business writing work?
Please view my portfolio for samples.
What kinds of clients have you worked with in the past?
I have worked with a wide variety of clients including musicians, authors, webmasters, small and online business owners, marketing and SEO firms, nonprofits, and some larger corporate clients. However, my primary focus is working with independent professionals and small business owners on their business writing needs. You can review my testimonials to see what past clients have thought about my work.
How can I place an order or ask additional questions?
Please contact me.